ROCKVILLE, MD. (PRWEB) NOVEMBER 28, 2022
FVLCRUM Funds Announces New Hire – Jason Lee, Vice President
FVLCRUM Expands Sector Strategy and Operations Expertise with New Team Addition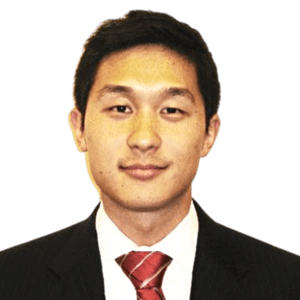 FVLCRUM Funds ("FVLCRUM"), a private equity firm focused on investing in minority-owned lower-middle market companies, has announced Jason Lee has joined as Vice President. He will assist the management of FVLCRUM's legacy portfolio, as well as provide due diligence and portfolio company support for the current fund. FVLCRUM's legacy portfolio consists of investments made by the FVLCRUM team as Interprise Partners, FVLCRUM's predecessor firm.
On making the announcement, Benjamin Carson Jr., Partner of FVLCRUM, said, "This appointment further ensures FVLCRUM's current and legacy portfolio is well positioned for the future." Carson continues, "I have had the pleasure of working with Jason since 2013. His values, operational experience, and principal investing acumen will elevate the value we bring to our portfolio companies."
Lee most recently served as Managing Partner of First Alta Management investing in healthcare companies such as MedFi Solutions, Pure Vita, and Spineloop. He held active roles as interim CFO and board member of Spineloop, a medical device company, and Strategic Adviser of Pure Vita, a tech-enabled medical supply company. Previously, he served as Managing Director of Muirfield Management Group, a Los Angeles based family office, and was responsible for joint venture partnerships investments and growth strategies across a broad spectrum of industries and verticals. Lee earned a B.S. in Business Administration from University of California at Riverside.
"As opportunities for minority-owned lower-middle market businesses grow, we continue to position FVLCRUM as a value-add, hands-on investor. Jason expands our sector and operational expertise," said Chijioke Asomugha, Partner of FVLCRUM. "We are excited to welcome him to FVLCRUM."