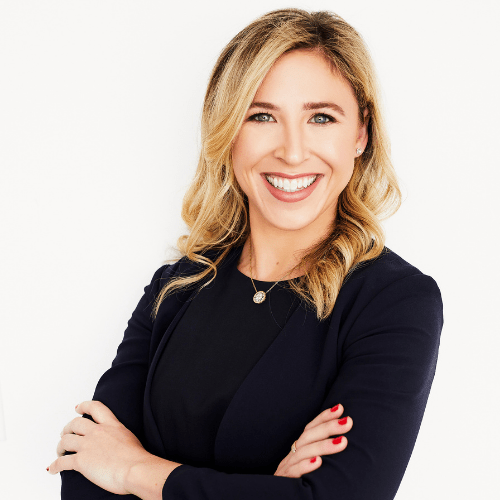 Rebecca Bendetson is an Associate at FVLCRUM Funds. In this role, Ms. Bendetson supports across all aspects of investment and portfolio management, serves as a member of FVLCRUM's Communications Committee, and participates across various portfolio boards.
Ms. Bendetson joined FVLCRUM in 2021 after completing her MBA at Columbia Business School. During business school, she also served as an Associate at Beacon Capital Partners where she focused on acquisitions and portfolio management. Prior to business school, she was a Senior Consultant at C Space where she advised Fortune 500 companies across multiple sectors on marketing and consumer-centric strategies. Ms. Bendetson attributes her passion for business to her family's 4th generation enterprise, Cabot House Furniture & Design, where she formally interned in 2019, focusing her time on marketing and real estate.
Ms. Bendetson is actively involved in the community and serves on various committees for the UJA-Federation of New York, including the Executive Leadership Team for the Young Wall Street Division. She also serves on Phillips Academy Andover's Regional Leadership Team of New York and is a young alumni volunteer for the Tufts Financial Network.
Rebecca holds a BA in Economics with minors in Chinese and Entrepreneurial Leadership from Tufts University and an MBA from Columbia Business School.