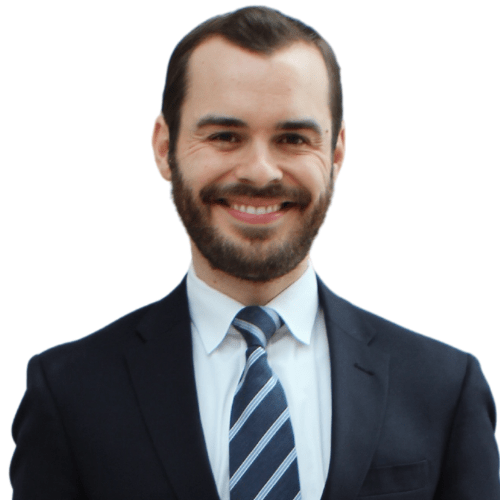 Andre Castillo serves as Vice President at FVLCRUM and provides expertise in investment analysis, deal structuring, due diligence, and strategic support for portfolio companies on high-profile contract bids and negotiations particularly in technology and government contracting. Prior to FVLCRUM, Andre worked at the U.S. Department of Veterans Affairs headquarters office as a Presidential Management Fellow. At the VA, Andre assumed leadership roles in managing and turning around underperforming technology and human capital programs. Andre was recognized for these efforts with a national Public Service Recognition Award and by the U.S. Office of Personnel Management as a national success story.
In addition to his government experience, Andre has worked in and consulted for private technology, services, and healthcare companies, where he is frequently called on to lead high-visibility bids and proposals, compliance efforts, and operational automation, which has included building out new government contracting divisions that have led to 9-figure recurring revenue growth year-over-year as well as significant value appreciation.
Andre earned his J.D. from the University of San Diego School of Law where he graduated magna cum laude and his Master's degree in International Affairs and Economics from the Johns Hopkins University School of Advanced International Studies (SAIS). Andre earned his Bachelor of Arts in Political Science from California State University San Bernardino, also graduating magna cum laude.