WASHINGTON SEPTEMBER 19, 2022
Interprise Partners Leads Minority Recapitalization of PMC
FVLCRUM Funds' predecessor firm continues journey to build leading Parking Services Platform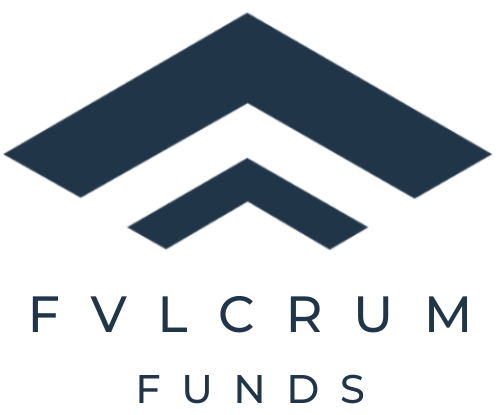 Interprise Partners, the predecessor firm to FVLCRUM ("Interprise"), is pleased to announce the completed minority recapitalization of Parking Management Company, LLC ("PMC" or the "Company"). PMC is one of the fastest growing parking management services providers in the country with operations in over 90 cities across the U.S.

Founded in 1992 and headquartered in Nashville, Tennessee, PMC provides parking services to hotels, commercial lots and garages, events, restaurants, and hospitals across the country. The Company has experienced tremendous growth since its 2014 acquisition by Interprise and Tee McCarley, CEO of PMC. This recapitalization sets PMC and its leadership team up for future success while maintaining management's governance priorities.

"PMC continues to deliver on its mission of providing best-in-class service and driving innovation. This recapitalization positions our team for continued success as we expand into new markets and add capabilities," says McCarley. Matt Cahill, President of PMC, adds "We're thrilled to expand our partnership with FVLCRUM, who shares our passion and priority for our People, our Product and our Partners – together we're building an incredible company."
The partnership group remains focused on generating strong returns for investors, while creating great impact. Harrison Perry, Partner of FVLCRUM, led the minority recapitalization, sharing, "We are proud of the strong culture at PMC and the Company's commitment to making a positive impact in communities across the nation, including having created over 6,000 new jobs. We are looking forward to the continued growth and success that our partnership will achieve."
Working with Perry on the transaction was Andre Castillo, Vice President. Zarren Law Group served as legal counsel and Brentwood Capital Advisors acted as the exclusive financial advisor to PMC in the transaction.

About FVLCRUM / Interprise
The firm is a private equity group that intentionally invests in lower-middle market companies to generate sustainable opportunity for underserved communities. FVLCRUM is the evolution of its predecessor firm Interprise Partners. Since 2013, the team has provided a capital markets approach to addressing the U.S. racial wealth gap. FVLCRUM has been an innovator in aligning impact and alpha with an emphasis on delivering investment returns and sustainable social change. FVLCRUM has also been approved as CRA qualified. The firm's investment focus is U.S.-based businesses in the healthcare, business services, and government contracting sectors. For more information, visit http://www.fvlcrum.com.

Disclaimer
This press release ("Press Release") is being published for informational purposes only regarding FVLCRUM Partners LLC (collectively, with its affiliates, "FVLCRUM"). One should not assume an investment in the described company was or will be profitable. All opinions, estimates and forecasts of future performance are based on information as of the date of this Press Release and are subject to change. Certain information contained in this Press Release constitutes "forward-looking statements," which can be identified by the use of forward-looking terminology such as "may," "will," "should," "expect," "anticipate," "target," "project," "estimate," "intend," "continue" or "believe," or the negatives thereof or other variations thereon or comparable terminology. Due to various risks and uncertainties, actual events or results may differ materially from those reflected or contemplated in such forward-looking statements.